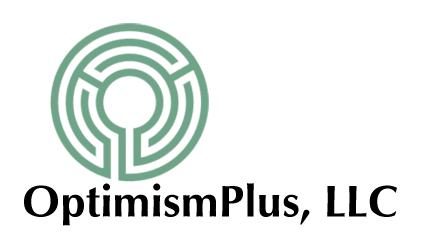 The Optimism Plus Reiki Center for Wellness and Healing
Class Schedule
Reiki One, Reiki Two, Reiki Two Advanced, Reiki Master, Reiki Master Teacher
All classes include attunements and certification.
Local classes are at the Optimism Plus Reiki Center for Wellness and Healing
57 Jaffrey Rd
Fitzwilliam, NH 03447
Course Descriptions:
Reiki One
Receive your first level of Reiki attunements. Learn the basics of reiki energy healing, the chakras and the foundation of hand placements with an emphasis on personal healing through self-reiki. Give reiki treatments to friends, family and pets. Self-reiki everyday reduces anxiety and stress, which creates a sense of inner balance and harmony through mindfulness. This empowers you to be able to function at your peak performance level every day.
Reiki Two
Reiki Two has a requirement of a Reiki One class. Receive the second level of Reiki attunements. Learn the first three Reiki symbols and build upon your Reiki One knowledge so you can start a business or simply master the reiki techniques for deeper levels of self-healing and helping family and friends. Understanding the power of crystals and how to choose them and work with them, along with advanced meditation and healing techniques. Learn the distant healing protocols and techniques.
Reiki Two Advanced
Reiki Two Advanced has a requirement of a Reiki One and a Reiki Two class. Receive the third level of Reiki attunements. Learn about the Reiki Master symbol. Learn how vibration, frequency and energy work together in a reiki session. Prepare yourself to become a Reiki Master, taking your healing skills to the next level.
Reiki Master Course
The Reiki Master class has a requirement of a Reiki One and a Reiki Two class. Receive the final Reiki attunement. Every family needs a Reiki Master. Become a Reiki Master and if appropriate, prepare yourself to become a Reiki Master Teacher. Learn to attune others through the Reiki Two Advanced level. This course includes a complete and thorough review of the previous Reiki courses.
Reiki Master Teacher Course
This course has a requirement of being a Reiki Master for a minimum of six months. Become a Reiki Master Teacher and learn how to bring Reiki courses to anyone. Heal the world. Learn how to attune at the Reiki Master level. Steve has been teaching and coaching educators for over 30 years on the pedagogy, apparatus and best-practices of teaching curriculum from textbooks, grades K-16, with subjects ranging from English, History, Science, Foreign Languages and Mathematics. He has adapted this skill set into the world of Reiki and energy healing and created a outstanding learning and teaching environment.
NOTE:  I will bring these classes to the location of your choice. This is ideal for business/corporate retreats, destination weddings and family reunions. Additional costs may apply.
Reiki One:
March 9-10 or April 13-14
9:00 am-5:00 pm
Reiki Two:
April 27-28
9:00 am-5:00 pm
Reiki Two Advanced
May 11-12
9:00 am-5:00 pm
Reiki Master
TBD (May Class Postponed)
9:00 am-6:00 pm
Reiki Master Apprentice
TBD
Reiki Benefits:
Promotes overall well-being, stress reduction, self-awareness, relaxation, faster healing, helps physically, mentally, emotionally and spiritually. Supports and enhances all other healing modalities. Excellent for migraines, arthritis, sciatica, asthma, chronic fatigue, insomnia, pre and post-surgery, memory, mental clarity, relief from past injuries and trauma. Google Reiki for more information.
Pricing:
Reiki One, Reiki Two and Reiki Two Advanced classes are $150.00 per person per course.
Reiki Master class is $500.00
Inquire about multi-course discount.
Payment via PayPal to steve@optimismplus.com.
Payment via check to Optimism Plus, LLC
Cash is also accepted.
Registration:
Send an email to steve@optimismplus.com. Include class choice and dates, your full name, email, address and phone number, and your name as you would like it to appear on your certificate. Or call me at 603-661-8664.
We will reply with confirmation and class availability.
You send a 50% deposit, fully refundable up to one week prior to the date of the course. Once your PayPal payment confirmation of your deposit or your check clears your seat in the class is reserved. Final payment is due on or before the first day of class.
Limited class size for detailed instruction and coaching. Sign up today.
Contact: Steve Reinhart, Reiki Master Teacher
603-661-8664
steve@optimismplus.com